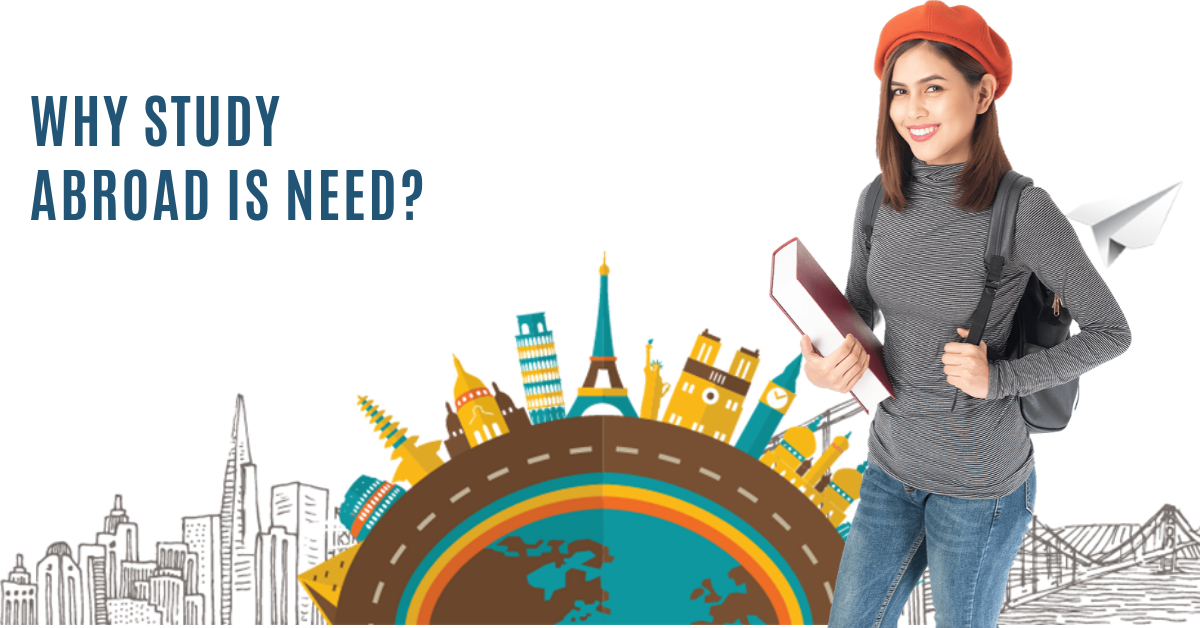 Why Study Abroad is Need?
Why Study Abroad is Need?
Passing the National Eligibility cum Entrance Test is now mandatory for students wanting to pursue their medical education abroad. This decision comes on account of the Medical Council of India's proposal being given a green signal by the Union Health Ministry on the grounds that students need to be assessed on whether or not they have the ability to cope up with medical education abroad. Earlier, medical aspirants wishing to pursue their education abroad had to appear for just the Foreign Medical Graduates Exam (FMGE). But now, obtaining a primary medical qualification from medical universities abroad calls for clearing both NEET and FMGE.
The new regulations can prove to be taxing for some, adding to the already present hassle of finding the best institution to pursue your degree at. But, as they say, a little guidance goes a long way. Researching and zeroing in on the best MBBS colleges abroad is crucial. From the plethora of options available, when it comes to shortlisting the top countries that stand out on the grounds of both popularity and relevance in medical education, the major players include Russia, Ukraine, Georgia, China, Bangladesh among others.
Russia
Low tuition fees and affordable cost of living make studying medicine in Russia a lucrative option for students. The country's robust education system offers ample opportunity for medical aspirants to make the most of their potential. For the past two decades, the trend of studying medicine in Russia has seen a tremendous increase. Home to some of the best medical universities, like the Kazan Federal University, Sechenov First Moscow State Medical University, Crimea State Medical University among others, Russian universities has a profound history of providing students with a world-class level of training in medical specialties.
Ukraine
Bestowed with a rich and high-quality education system, Ukraine, has over the years emerged as a popular destination for students from across the globe to pursue medical studies. A comparison with other European countries highlights the factor of affordability of accommodation in Ukraine to be of massive advantage to students with the hostel fee in a top university being not more than $50 per month.
Georgia
Another European country also included in the list is Georgia. Situated to the east of the famous black sea, the country's medical education system is well received. Apart from being affordable, the universities offer meticulous practical expertise to students. The perks of a healthy lifestyle and environment remain unmatched.
China
A country that offers ample opportunity to broaden your medical understanding in China. Abode to hundreds of medical schools and universities, China, offers students the opportunity to study traditional medicine and ancient medical techniques such as acupuncture in addition to modern medicine. Economically strong and socially stable, the country's affordable medical education system makes it a lucrative option for students.
George Bernard Shaw famously said, "don't wait for the right opportunity, create it". Options are meant to be explored and horizons meant to be broadened. Kick start your medical education abroad to explore and broaden the same!