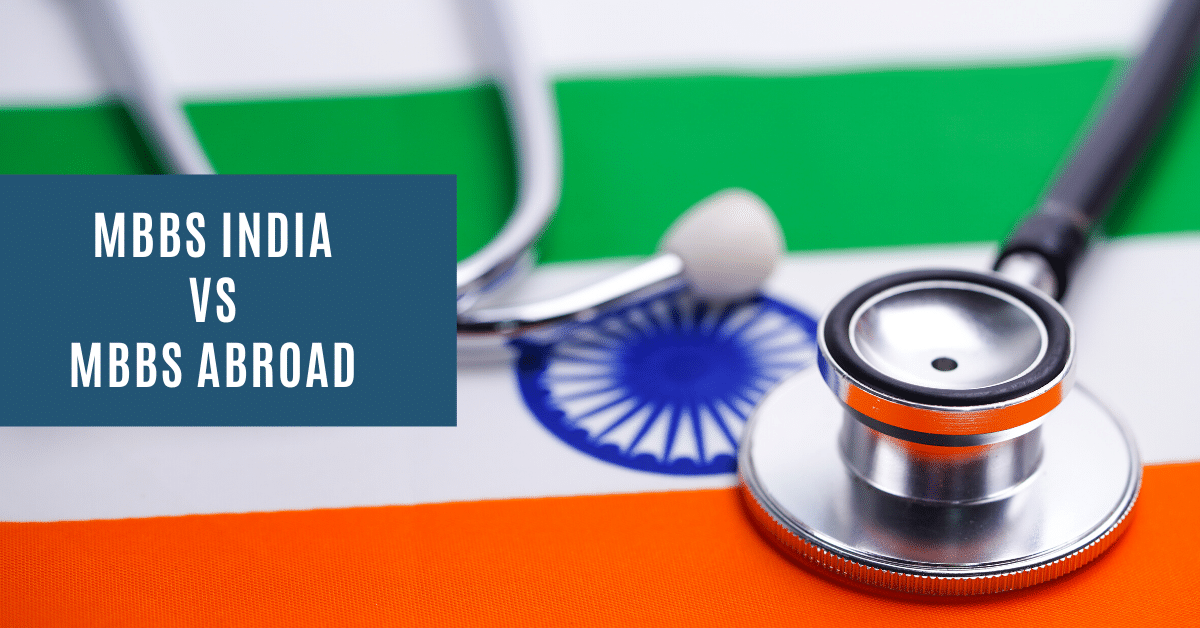 MBBS India vs MBBS Abroad
One of the most coveted professions, medical science is something that is the honor of only a handful of students. The main reason for this is the fact that MBBS is a course wherein students deal with the most precious commodity on earth, human life.
A small mistake on a doctor's part will lead to the loss of human life. To ensure that such a thing does not happen, only the creamiest layer of the society makes its way to the MBBS courses.
Thus, pursuing and completing an MBBS degree is the most prestigious thing in itself and not all students are capable of achieving the same. Once a student has taken the stand of wanting to pursue a career in medicine, one of the biggest dilemmas in front of them is to choose whether they want to opt for a private college in their own nation or to go abroad to pursue the degree.
Students who want to pursue MBBS in a Government College are not faced with this choice mainly because they cannot financially afford to go abroad and pursue the same. Thus, the main decision that one has to make is whether to pursue an MBBS course in a private college in India or one abroad.
This blog explores the pros and cons of both and gives you a new perspective so that you will be able to make this life-changing decision in a more informed manner.
Facilities And Infrastructure
Irrespective of which private institution you enroll yourself in, it is an undeniable fact that colleges abroad have much better infrastructure than those in India. That is because the western world is much more advanced and developed in terms of equipment and technology.
These days the top-notch private hospitals in India do have the best of medical equipment. However, it will take ages for the same to penetrate into the education scene.
Teacher To Student Ratio
The teacher to student ratio in the developed countries is much better than that in India. Thus, when students examine live patients, they have the support of their professors. This gives them the confidence to be able to make the correct decisions.
Also, if in the course of study one does make a couple of wrong decisions, the teachers will guide them towards the right path, avoiding fatality.
The presence of a greater number of faculty members also gives the students the liberty to get all their doubts cleared as and when they arise. This results in a much stronger foundation and ensures that the graduating doctors are able to clear their post-graduation entrance exams with relative ease.
Availability Of Seats
In India, the number of postgraduate seats for medical personnel is much lesser than that of the graduate seats. Thus, there is immense competition with respect to securing a seat in a postgraduate course and one might not get to study the subject of their choice.
However, this is not the scene in the west. There is a sufficient number of postgraduate seats and doctors are able to pursue their passions in their respective fields of study.
Standard Of Living
Students who go abroad to pursue a graduate degree in medical science often end up taking jobs in developed countries and settle there. This leads to a better standard of living and much better future prospects, both personally and professionally.
Doctors make a lot more money in the west as compared to their counterparts who reside and practice this profession in India.
Pursuing MBBS In India
Financial Perspective
Most graduate/postgraduate courses are about 2 to 4 years in length. However, MBBS is a five-and-a-half-year course. Due to the increase in the number of semesters, the cost of the study also increases by leaps and bounds. In such a case, studying in India results in spending up a considerable amount of money.
Other than the actual cost of study, a lot of other factors also come to play here. Things like the generic cost of living, the cost of buying textbooks, etc., which cannot be ignored in the long run.
Respect
India is a country where doctors are highly revered. Thus, a student who is pursuing a medical degree here has much higher respect than one who is doing their graduation degree in engineering or law. The level of social respect that a doctor has in this country is something that you will not find anywhere else.
Thus, if you dream of a life that has more than mere money, you should pursue your MBBS regardless of the fact whether it is going to be from India or Abroad.